Biographie kurz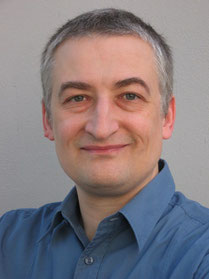 Andreas Hertel
Jazzpianist, Komponist und Klavierlehrer aus Wiesbaden.
Studierte Jazzpiano an der Musikhochschule Mainz, seit den 90er Jahren als Musiker aktiv.
10 CD-Produktionen mit eigenen Bands, überwiegend mit Eigenkompositionen, deutschlandweite Konzerte in Clubs und auf Festivals, beste Kritiken in Fachpresse und Medien, zuletzt "Blue Bop" (Trio, 2022, Laika Records).
Die  CDs "Blue Bop" (2022) und "Keepin' The Spirit" (2015) des Andreas Hertel Trio kamen auf die Bestenlisten zum Preis der deutschen Schallplattenkritik.
2009 ausgewählt als Mitautor für das neue deutsche Jazz-Realbook "German Book" (3 Stücke).
Veröffentlichung von Notenbüchern beim Wiener Verlag Doblinger ("Let's Play Jazz", "Easy Going", "The Grooving Piano", "It Might Be Christmas Every Day")
Das "Andreas Hertel Trio" featuret immer wieder hochkarätige Gäste wie Dizzy Krisch, Jens Bunge etc. - Regelmäßig spielen die Bands "Andreas Hertel Quintett" (CD "My Kind of Beauty"), "Tea for Three" (Swing-Jazz) und "Groove Jazz Fanatics" (Soul-Jazz), sowie Solo-Piano (Balladen-CD "Only Trust Your Heart").
Andreas Hertel spielte mit u.a. Dusko Goykovich, Tony Lakatos, Lindy Huppertsberg, Steffen Weber, Axel Schlosser, Anne Czichowsky, Ingolf Burkhardt, Dizzy Krisch, Claus Koch, Jens Bunge, Johannes Schaedlich, Daniel Guggenheim, Jens Biehl, Martin Standke, Ralf Cetto, Tilmann Höhn, Thomas Bachmann, Alexander Beierbach, Simon Zimbardo, Dirik Schilgen, Olaf Schönborn, Martin Lejeune etc.
Diskographie:
"BLUE BOP" / Andreas Hertel Trio, 2022 - LAIKA Records Bremen 
"SUN ON THE WAY" / Andreas Hertel Quintett, 2021 - LAIKA Records Bremen
"CONTEMPLATION" / Andreas Hertel solo & with Dialog string quartet, 2020 - LAIKA Records Bremen
"IT MIGHT BE CHRISTMAS EVERY DAY" / Andreas Hertel featuring Silvia Willecke and Dialog String Quartett, maxi single CD, 2019 - sound & more records
"KEEPIN' THE SPIRIT" / Andreas Hertel Trio feat. Dusko Goykovich + Tony Lakatos, 2015 - LAIKA Records Bremen
"ONLY TRUST YOUR HEART" / piano solo, 2015 – NIL Records
"RHYTHM OF MY SOUL" / Trio "Groove Jazz Fanatics", 2013 – NIL Records
"MY KIND OF BEAUTY" / Andreas Hertel Quintett, 2008 – KLANGRAUM Records
"SWING JAZZ" / "Tea for Three" Swing Trio, 2008 (standards)
"WABI SABI" / Quartett, 2003 – DROPS/NABEL Records
"COMPOSER'S VOICE" / Quartett, 2000